Discussion Starter
·
#1
·
Well let's see how well this works....
There has been considerable discussion regarding the temperature ranges on various parts of the XR1200, mostly revolving around the heads because of the oilers. I am fortunate to have use of a thermal imager and some pretty nice software that lets me pinpoint any pixel on an image to mark the temperature.
Today, I took a pretty spirited ride and when I returned home, I took some shots of the bike. I should make sure that you know it was approx 74 degrees F, so no major heat issues today.
Have a look....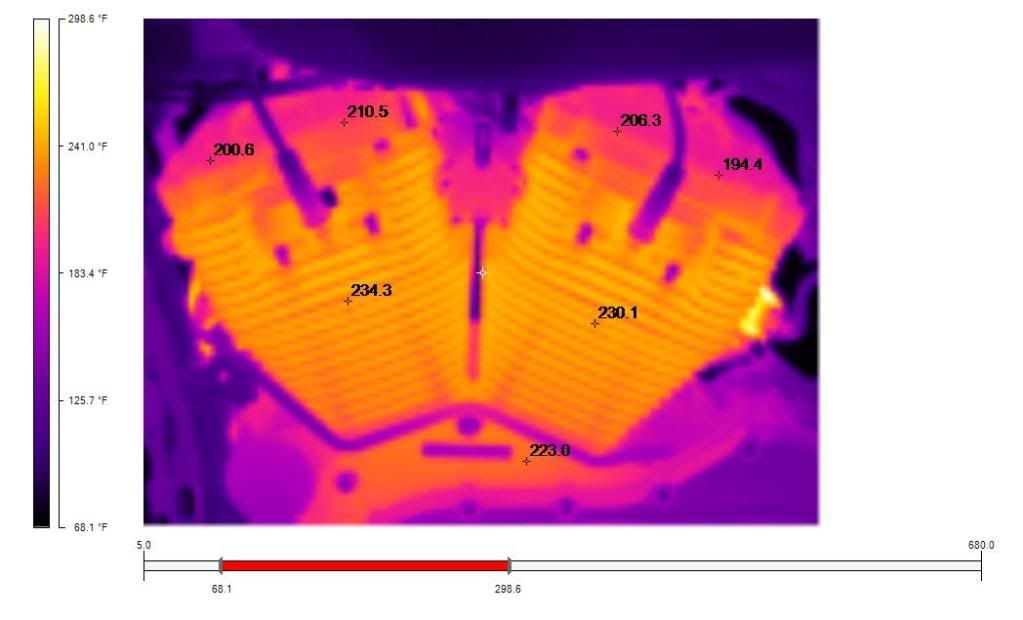 The red line across the bottom represents the lowest temp and the highest temp on the screen. The bar on the left gives you a color representation of the temperatures.
I have more. Anyone wanna see them? Whaddya wanna see?