How about this option? Öhlins FF 520 and Andreani mounting plate kit.
Öhlins ff 520
The technology in this fully adjustable fork is proven through the years on numerous applications. Café racers, scramblers, custom art or just a good fork to your standard bike? This fork works for all applications. The top cap gives the possibility to adjust spring preload as well as
www.ohlinsusa.com
Andreani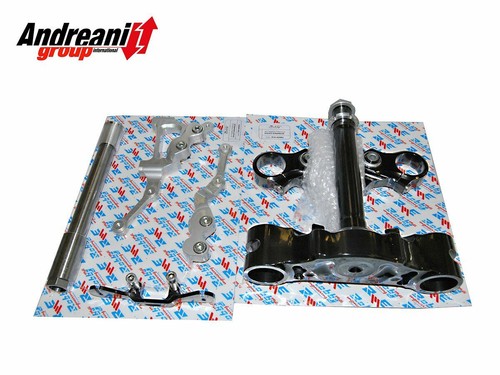 Find many great new & used options and get the best deals for ANDREANI MOUNTING PLATE FORK KIT FG 324/424 OHLINS HD XR 1200 2008-2010 at the best online prices at eBay! Free shipping for many products!